Admissions Masterclass teaches you everything you need to make your application compelling. Start there. If you're smart and apply yourself that course is all you need. My goal is to license Masterclass to public schools and nonprofits to make it available to all students for free. But until that happens, I'll coach a small cohort of students each year.
To be clear: Students get themselves into college. They do the activities, win the awards, and write the essays. I help kids present the most strategic, authentic, compelling version of their student-selves to admission officers. I've listed some coaching results below from the extraordinary students I worked with this year.
My coaching goal: to help students feel proud of their applications. I want them to explore ideas and activities they genuinely care about that are also strategic for college admission. If that ethos aligns with yours, then I might be a good fit. If you want to work together, send me an email with your resume, transcript, and writing sample. If you're a student, please copy one of your parents: [email protected]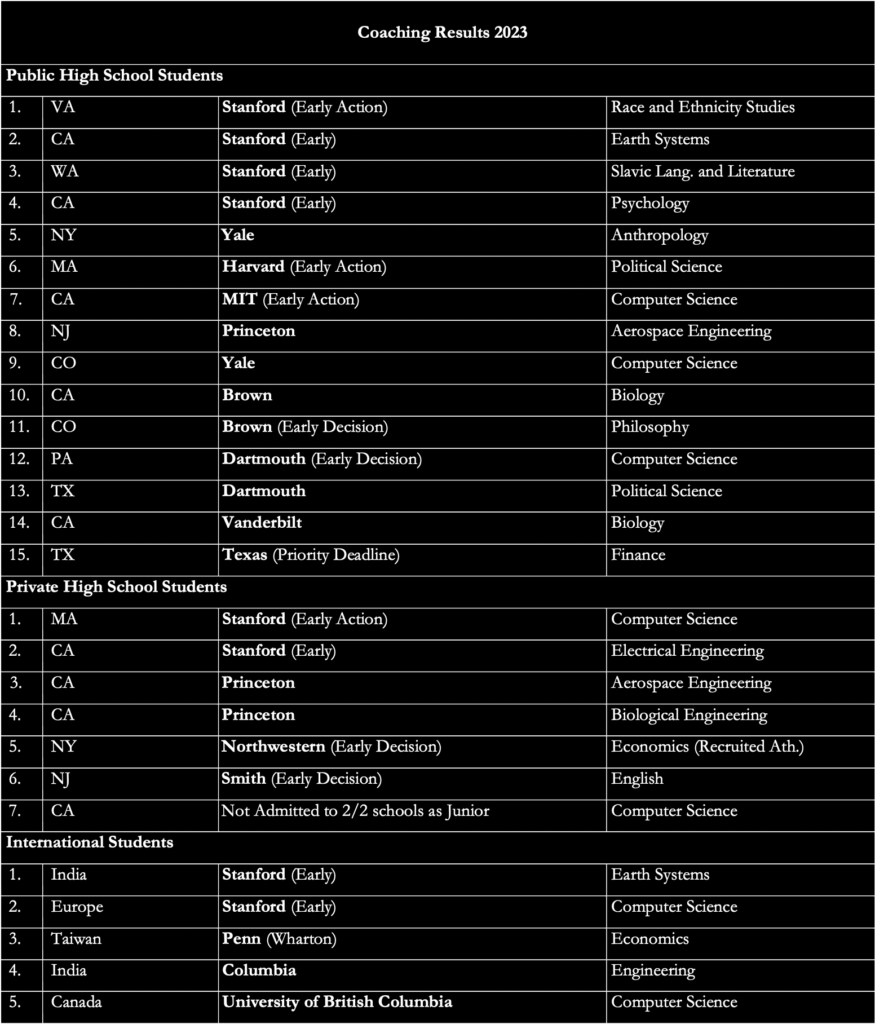 *Many other schools admitted my students above. But many schools also rejected and waitlisted them. To be clear: these students got in on their own merit, hard work, luck. Did I help? Yes. But it's disingenuous to suggest these students got in because of me.